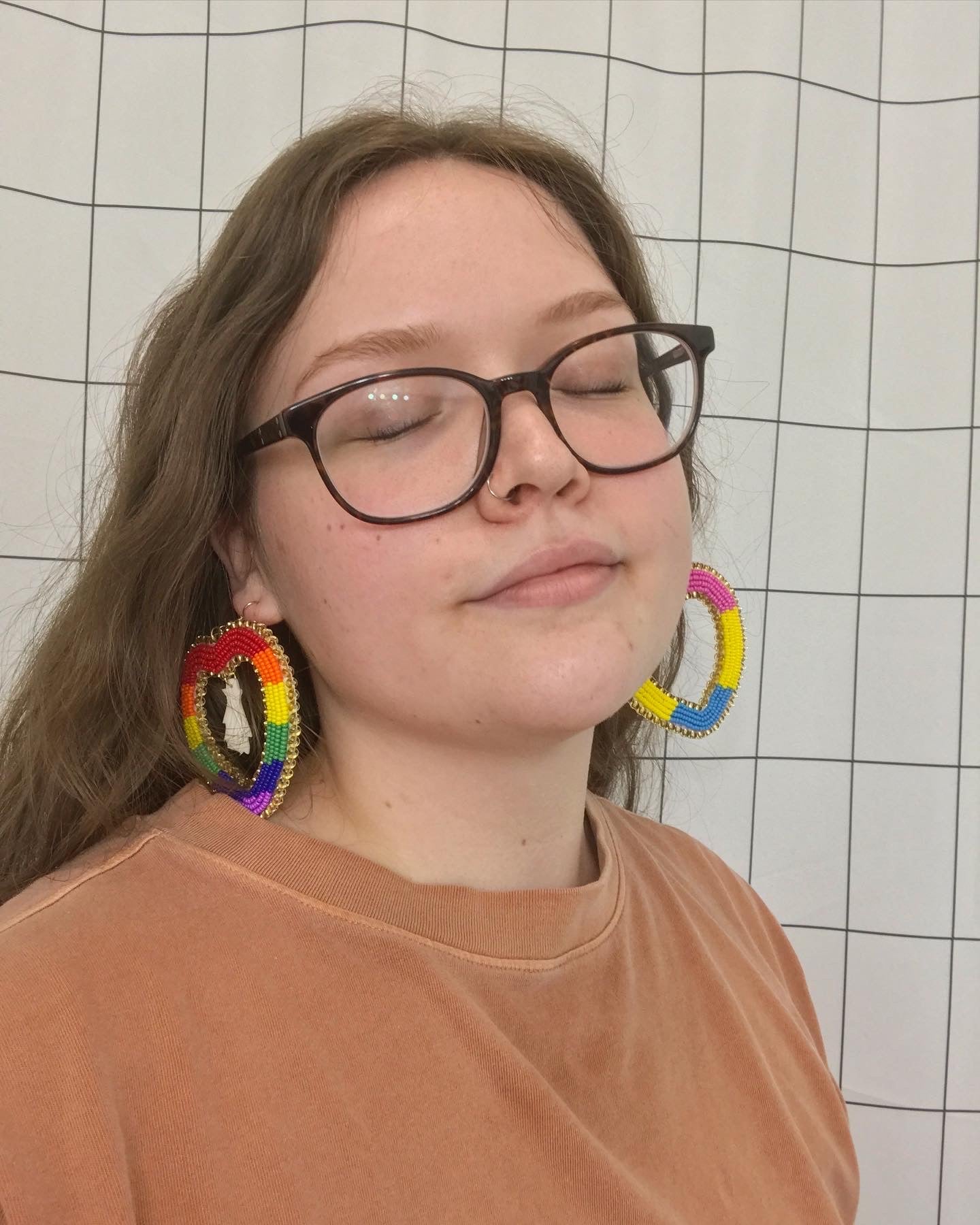 About the Artist
Tansi! My name is JC, I'm a 20-something-year-old self taught beader with an education in Fine arts and Graphic Design. Born off-rez in Alberta, from Muskoday First Nation, SK, now living and practising in Montreal, QC.
Growing up with a passion for art included a lack of Indigenous representation. With my educational background, I hope to share Indigenous humour through both ornamental and practical art.
Established in April 2021 with the intention of giving back a portion of profits to the Indigenous community of Turtle Island through donations and mutual aid funds.